…
PERFORMANCE
Let the (500)RED show you its Hybrid performances.
HYBRID
70
Max power
CE - kW (HP) @rpm 51 (70)
92
Max Torque
CE – Nm (kgm) @rpm 90 (9,38) 3500
13,8
Acceleration
0-62mph (s)
60.1 - 61.4
Combined WLTP cycle consumption
mpg (l/100km)
106-107
(WLTP)
CO2 emissions (g/m)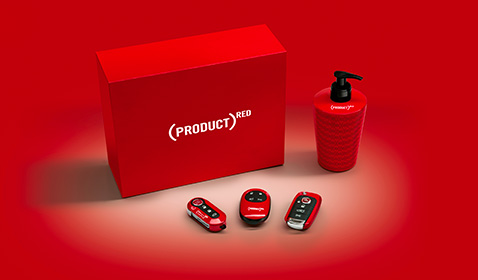 A UNIQUE WELCOME KIT
The (500)RED, a unique collaboration between (RED) and Fiat to promote the fight against global pandemics like COVID. For your support, you will receive a very exclusive gift: a dedicated car key cover and a sanitiser gel dispenser*.

*Alcohol-based solutions cannot be stored in this dispenser, whenever used inside the car. In any case, use of alcohol-based solutions stored in this dispenser is made under your full responsibility.