…
EXTERIORS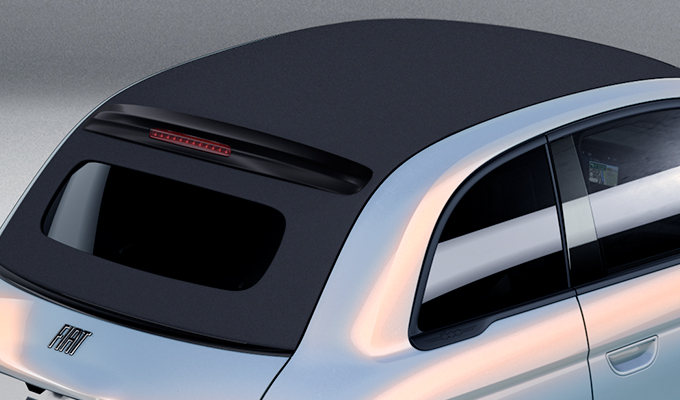 TWO DIFFERENT CAPOTE STYLES FOR AN ICON
Enjoy the Dolcevita open-air feeling, and choose between the 2 different roof colours: black or blue.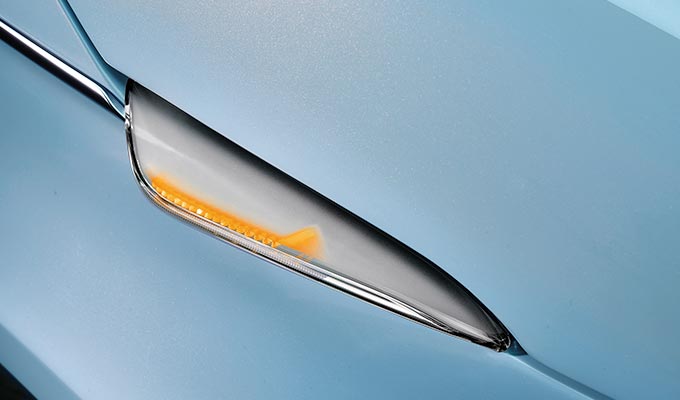 FROM THE PAST TO THE FUTURE
The LED side indicators are a tribute to the historic 1957 Fiat 500 design.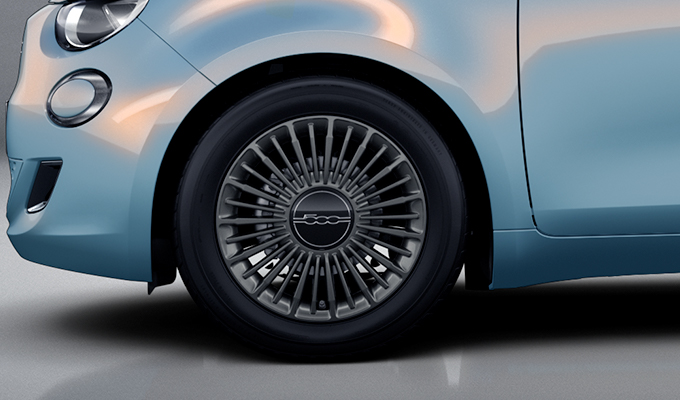 ALLOY WHEELS
Move with both elegance and confidence, thanks to the 16" alloy wheels with a dark finish.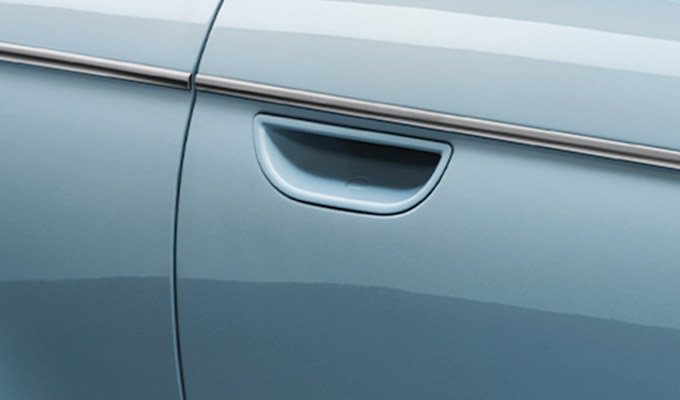 CONVENIENCE FROM THE FIRST TOUCH
The redesigned electric door handle with an e-latch system is more streamlined and simpler to use than that of any other 500. Simply push the soft button on the inside to unlock the car.